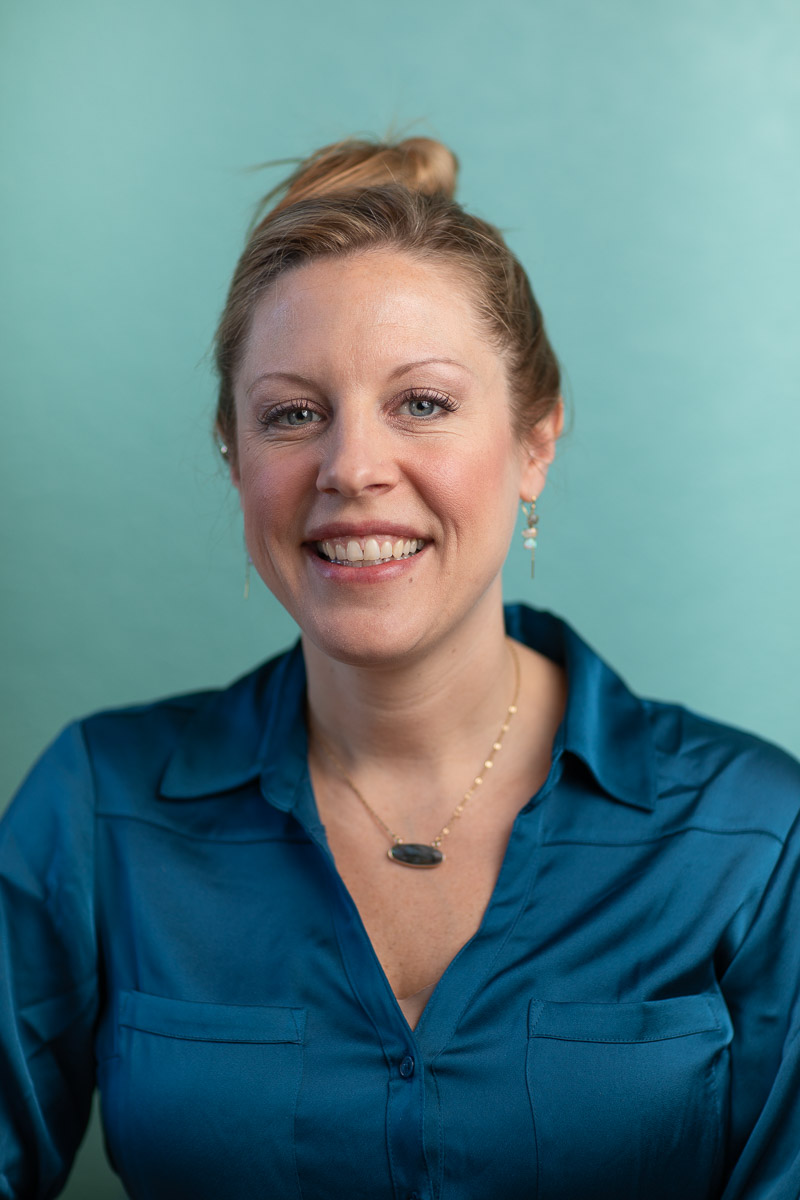 You know, I never thought I'd be a doctor. I had learning disabilities as a child and needed extra help learning to read. Standardized testing was a nightmare for me. Ultimately I am so thankful for those disabilities because they taught me how to think critically and truly absorb and effectively problem solve the information put in front of me. I'd always as child been fascinated by nature and how the world worked, always asking my dad to cut the fish stomachs open we'd just caught so I could see what they had been eating. He used to take me through the woods and teach me all the latin names to the trees. It makes sense now where I ended up but had you asked me in high school if I thought I was capable of what I am doing now I would have told you no. That is what a severe case of dyslexia will do to a kid. No one really knew what it was back then so there wasn't a lot of support for this specifically and often I was left feeling very inadequate compared to other children who could work half as hard as I did and still ace their exams.
Often talking to them about material I could tell that I understood the depth of material much better than they did but somehow they still knew how to put the right answer down on the test where I did not. Very luckily I had parents who believed in me and could also tell I understood the material but for some reason had issues with numbers and vowels. They did what they could to help tutor me but mostly it was tough love. "You may have to work twice as hard to get the same grade but if that's what it takes than that is what you have to do." Failing was not an option. Giving up was DEFINITELY not an option. So I learned to toughen up quickly and the hard lesson that the world isn't fair; if you want something you must work hard for it.
My brain understands complex systems before any number or details at first. I then have the ability to break those systems into parts and easily see how they all interconnect. Without my learning disabilities and working very hard at school I would have never developed these skills. I am so thankful for them now. Because of how my brain works, I was able to make many key decisions in my future path that lead me here. As well as have the ability to unravel many complex pain conditions that have left many of my patients feeling hopeless.
My journey towards naturopathic medicine started with a nutrition 101 course and I WAS HOOKED. I found the way we assimilate food and use building blocks of nutrients to build our tissues fascinating. I found endless curiosity about how the human body functioned as a whole. As my courses became clinical I realized there was an enormous gap between the science and how we were treating people clinically. I became frustrated and disheartened and knew I couldn't spend my life as a dietician as I'd planned.
At that time my dad was diagnosed with prostate cancer and started seeing a naturopathic doctor. I had told my dad about my frustrations with the current system and he told me to look into Naturopathic medical school. Once I'd researched naturopathic medicine I was sold. I knew I wanted to live my life based on the naturopathic principles. Which in a nut shell are to look at the body as a whole, find the cause of disease and treat that. These made sense to me and I immediately felt passionately about them because this was obviously missing in conventional medicine, where the body is often separated into it's various parts rarely considering that they are still all connected and not functioning in a vacuum. I knew I could spend my life coaching other people how to live by these principles as well as learn how to live by them myself.
I had also always had a strong curiosity about acupuncture and while at Bastyr completing my medical degree had an opportunity to complete my masters in Acupuncture at the same time. This was extremely challenging and the small group of us who had decided to take this approach were commonly referred to as "the crazy ones." Here is where I fell in love with needle therapies.
I learned that needles are able to treat and heal conditions that there are otherwise no good treatments for or sometimes no treatment at all. I learned that these non-invasive no side effect treatments were not widely accepted; while ineffective and harmful treatments were widely accepted and being used daily. I've been using needles to treat people for many conditions ever since.
My passion is to make sure that people who do not want to live limited lives don't have to. It is to help those who are motivated and don't have time to be injured or deal with the effects of aging and can continue to use their bodies for the years to come. It is true we will all age but we do not have to suffer in the process if we are willing to do what it takes to keep ourselves healthy and moving. I LOVE to hike, backpack, ski, weight lift, sail and train and I don't ever want anything to keep me from doing these things. I have definitely treated my body a little rough here and there so I NEED it to be in tip top shape so it can sustain what I put it through. Most likely if you are reading this you feel the same way.
My practice emphasizes maximizing your health to reach optimal performance. I use simple therapeutic guidelines to balance your hormones, improve digestive function, sleep and movement so that when we use regenerative medicine therapies like prolotherapy and PRP your body is ready and you receive the best possible results. Some of you will come in ready but some will need help in a couple of these areas. The goal always making sure you when you have regenerative injections done that your body is in the best state possible to receive the treatment.
Contact Us today
Schedule an Appointment
Office Hours
Monday 9AM-6PM
Tuesday 9AM-6PM
Wednesday 9AM-12PM
Thursday 9AM-6PM
Friday: 9AM-12PM
(Closed between 1-3pm Monday, Tuesday and Thursday)